November 24, 2015
Wedding Catering at the San Diego Botanic Garden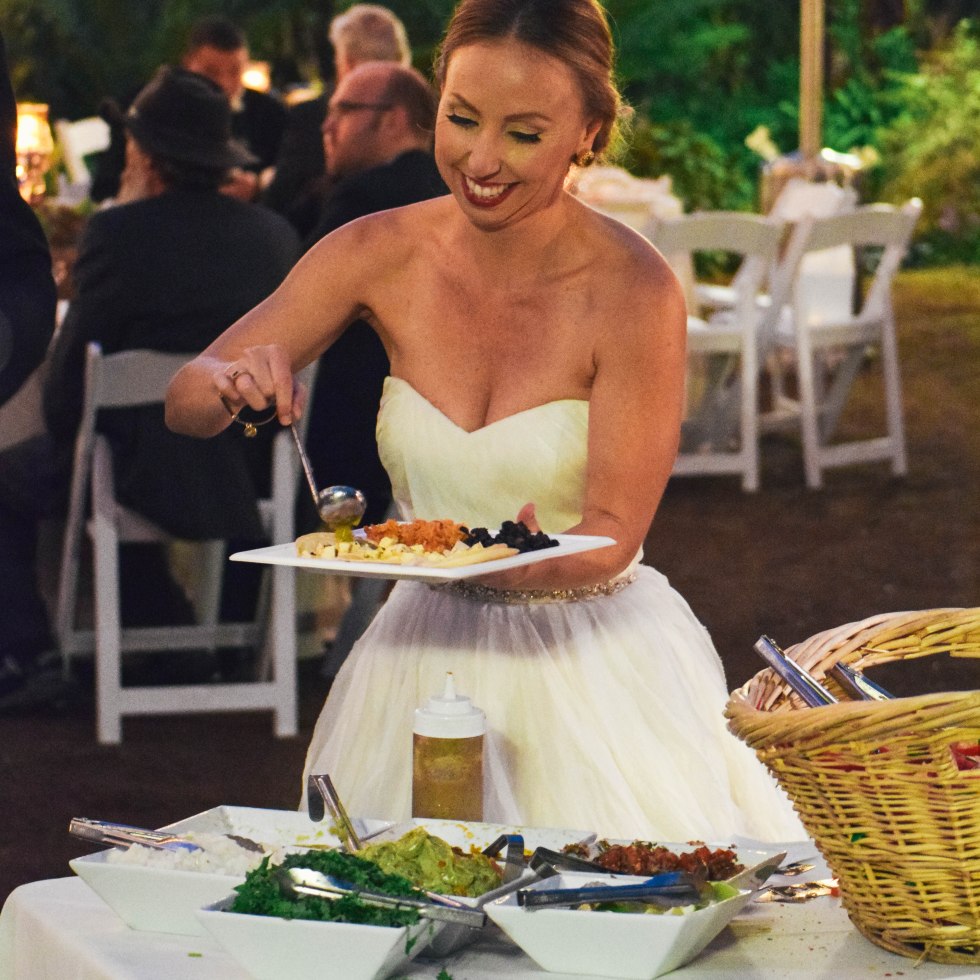 Rasta Taco® absolutely loves catering weddings!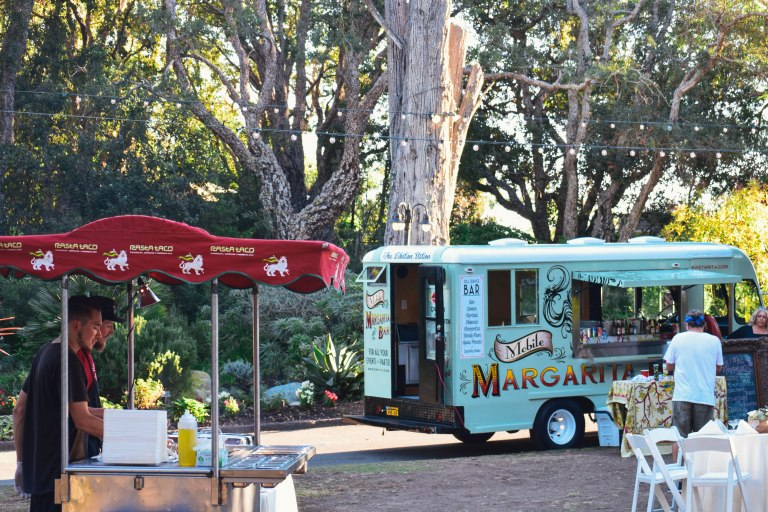 We recently had the privilege of serving alongside our sister Rasta Rita at an intimate wedding in the San Diego Botanic Gardens and it was nothing short of amazing…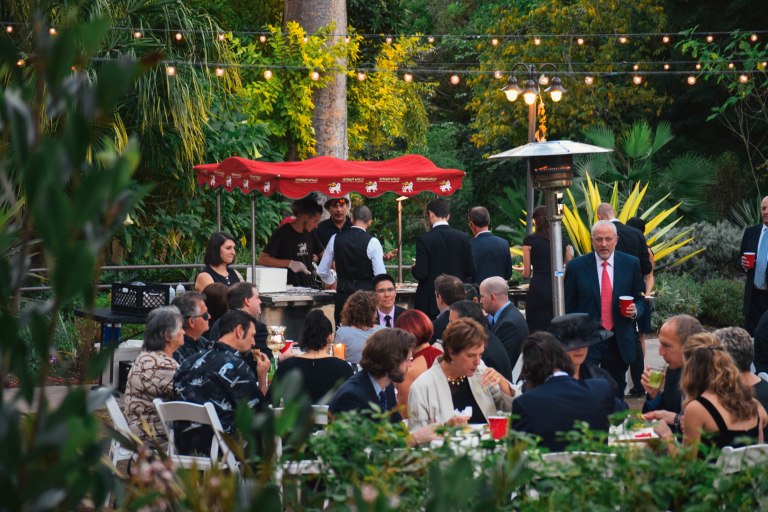 The ceremony was held at dusk and as the guests piled in to the reception area, couples began to dance in joy under the twinkling lights as they waited in line for appetizers and drinks. It's amazing how infectious weddings can be, with all of the love in the air, we were all feeling the magic.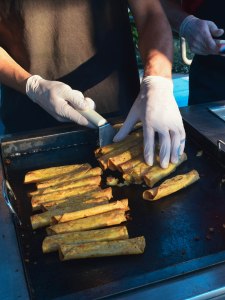 That night we started the guests out with taquitos and mini burritos and then transitioned into a full taco bar, serving shrimp, tofu and carnitas tacos. As the guests enjoyed their meal, others finished up and began mingling around, getting ready to hit the dance floor.
Meanwhile, Rita was serving our favorite margarita's! Classic, Cucumber Ginger Mint, Pomegranate, Strawberry & Basil and Jalapeno Cilantro, along with her signature Sangria, Import & Domestic Beers, sodas and coffee.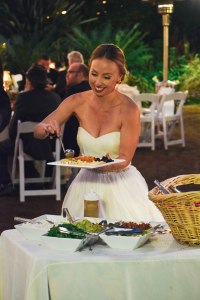 Libations continued to flow and the sounds of Frank Sinatra and Tony Bennett penetrated our ears, breathing more love and romance into us all. As guests danced beneath the twinkling lights, we couldn't help to think how lucky we are to share beautiful moments like these with newlywed couples…
To get a real feel for the evening, head over to our YouTube Page and watch the video montage we put together!
Looking for a taco cart to cater your wedding, go to www.rastataco.com for a FREE Quote!