November 20, 2023
Tips for choosing a caterer who can provide personalized catering services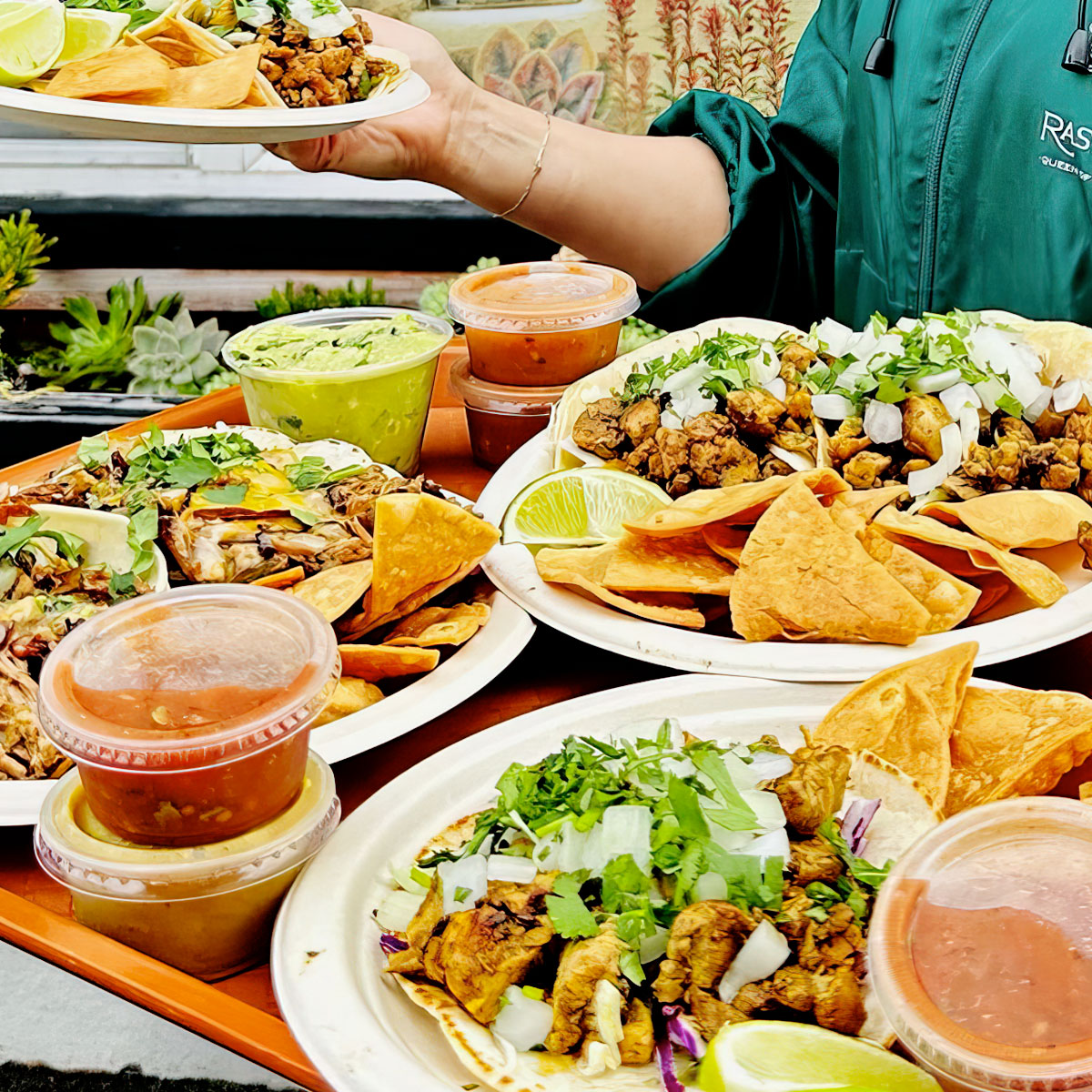 Selecting a caterer for your event is an essential decision with lasting repercussions for both yourself and your guests. Finding one who understands your individual tastes and requirements becomes even more essential, which is why in this guide we present key tips to assist in choosing a personalized caterer so your event not only has delicious catering services, but provides memorable culinary experiences as well.
Understanding the Importance of Customized Catering Services
Before we dive in with tips, it is crucial to comprehend why tailored catering services are indispensable.
Tailored Menu
With personalized services, caterers listen to your specific preferences and needs, ensuring the menu aligns with your event's theme or reflects your particular taste.
Attention to Particular Dietary Restrictions and Allergies
Moreover, a personalized caterer can accommodate guests with specific dietary needs, going out of their way to ensure everyone's needs are satisfied - a critical aspect especially if you have vegan, gluten intolerant, or shellfish-allergic attendees.
Unique Event Experience
Caterers add an unforgettable personal touch to any event, making each experience truly exceptional.
Tips for Selecting a Caterer
Now let's discuss some key tips when selecting a caterer.
Availability
First and foremost, make sure the caterer you select can accommodate the date and location of your event. There's nothing worse than choosing an exceptional menu only to discover that its creator is fully booked on that particular date!
Budget
Outline your budget from the start. It should be realistic while considering factors like menu complexity, guest count, and add-on services.
Credibility
You should check out the caterer's credibility. Look out for testimonials, reviews, and ratings. An experienced caterer with a favorable reputation is a safer bet.
Food Tasting
Don't forget to ask for a food tasting session. You'd want to be sure that the food tastes as good as it is described.
Discuss Personalization
Discuss your personalization ideas with the caterer. A good caterer should be forthcoming with how they can incorporate your unique needs into their services.
Check Their Flexibility
Ensure the caterer is flexible enough to adapt to unpredictable situations - say, a sudden change in guest count or venue. Flexibility can save you from last-minute stress.
Review The Contract
Finally, don't forget to go through the contract with a fine-tooth comb. Make sure it includes everything discussed - service details, cancellation policy, etc.
FAQ
1. What additional services can a caterer provide to enhance the overall experience?
Depending on the caterer, additional services may include event planning, decor setup, staffing (waitstaff, bartenders), and coordination with other vendors. Clarifying these services in advance ensures a comprehensive catering experience.
2. Can Rasta Taco cater to both small and large corporate events with personalized services?
Yes, Rasta Taco has experience catering to events of various sizes, from small gatherings to large corporate functions. They can scale their services accordingly.
3. Personalized catering differs from standard catering in what ways?
Personalized catering involves tailoring the menu, presentation, and services to meet the specific preferences and needs of the client, providing a more unique and customized experience compared to standard catering.
4. What is the process for collaborating with Rasta Taco on a personalized catering menu?
The process typically involves discussing your preferences, dietary needs, and event details with the Rasta Taco team. From there, they work with you to create a customized menu that aligns with your vision.
5. Can Rasta Taco provide additional services, such as setup and staffing, for personalized events?
Yes, Rasta Taco offers additional services, including setup, serving staff, bartending, and more, to ensure a seamless and enjoyable experience for attendees.
Rasta Taco: A Flavorful Journey of Personalization
A unique establishment like Rasta Taco, involves careful consideration of various factors. Ensure that the caterer is flexible in customizing menus to suit your preferences and the theme of the event. For Rasta Taco, this might involve creating unique and personalized taco combinations.
Welcome to Rasta Taco, where the vibrant and laid-back spirit of the Caribbean meets the bold and savory flavors of traditional Mexican cuisine. At Rasta Taco, every bite is a celebration of the harmonious marriage between reggae rhythms and the sizzle of a taco grill. Indulge in an array of tantalizing dishes that reflect the diversity of Rasta Taco's culinary inspiration.
Conclusion
Selecting the ideal caterer for your event doesn't need to be complicated; by considering their availability, credibility, personalization possibilities and flexibility you can quickly locate a caterer that will fulfill all of your specific needs.
Food and drink are often what people remember most fondly from events; by finding an exceptional and customized provider you could ensure an unforgettable occasion!
Begin your search, do your homework, and find that perfect caterer who will add that special touch to your event. Keep in mind that finding your ideal caterer may take effort - but the end result will surely make the search worthwhile! Happy planning with Rasta Taco. Get an Instant Quote !