October 26, 2023
The Finest Taco Truck Catering in Los Angeles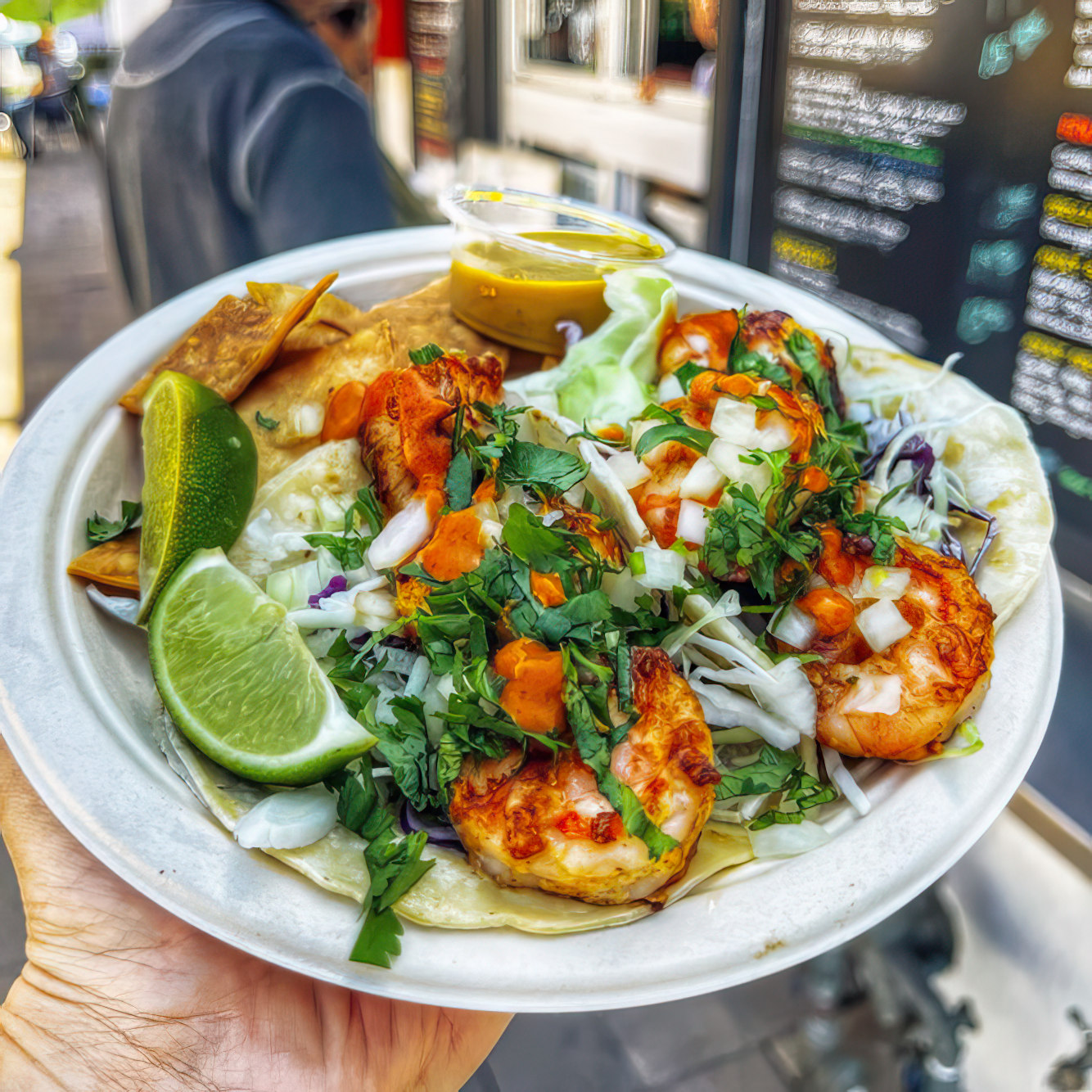 Street tacos are synonymous with Los Angeles. The dynamic flavors and diverse interpretations of this Mexican treasure make it the perfect comfort food for every Angeleno. From corporate events to late-night parties, taco truck catering has become a beloved culinary tradition in this city. In this blog post, we'll take you on a culinary journey to explore some of the most admired taco truck caterers in Los Angeles. Let's dive in!
1. The Unforgettable Taste of LA's Street Tacos
Los Angeles boasts a vibrant food truck culture. Nothing, however, quite captures the essence of this like taco trucks. They are an integral symbol of LA's gastronomic scene, offering a wide range of recipes from different regions of Mexico, providing a delicious, diverse culinary experience on every corner of the city.
The Signature Tacolicious Experience
The taco—the very epitome of Mexican street food is ubiquitous in Los Angeles. From carnitas and al pastor to barbacoa and fish tacos, the rich flavors and fresh ingredients create a tantalizing blend that stays with you long after the last bite. As you explore LA's street tacos, you'll find:
1. Variety in spices from smoked paprika to cumin seeds
2. A plethora of fillings including grilled veggies, succulent meats, and fresh fish
3. Hearty tortillas made fresh on the spot.
"There's something deeply personal about eating a street taco. You taste the heart and soul of LA in every bite." ~a long-time Angeleno
2. Delectable Choices: The Best Taco Truck Catering in Los Angeles
When it comes to choosing the best taco truck caterers, the options can feel overwhelming. But fear not! We've put together a list of some of the finest in Los Angeles. Each offers a unique dining experience bound to make your event unforgettable.
Tacos El Gallito
Tacos El Gallito has perfected the combination of succulent fillings and irresistibly tangy salsas. Whether you're a fan of the soft pollo asado (chicken) or the juicy al pastor (pork), there's something here to cater to every palate. With its commitment to using farm-fresh ingredients in every taco, Tacos El Gallito always guarantees a mouthwatering meal.
Leo's Tacos
Leo's Tacos has become a beloved member of LA's taco truck scene since its establishment in 2010. Famous for their al pastor tacos truck, they serve up incredible, succulent spit-grilled pork that is a must-try for anyone visiting LA. From corporate events to backyard parties, Leo's Tacos offers a premium taco truck catering service moulded to your specific needs.
Rasta Taco: A Taste of Jamaican-Mexican Fusion
Rasta Taco is a unique taco truck catering company that blends the flavors of Jamaica and Mexico to create truly unforgettable culinary experiences. Their menu features a variety of tacos, including jerk chicken, carne asada, and al pastor, as well as sides like rice and beans, plantains, and churros.
Rasta Taco is a great choice for events of all sizes, from corporate gatherings to backyard parties. Their team is passionate about food and service, and they will work with you to create a custom menu that meets your needs and budget.
Here are a few reasons why you should consider Rasta Taco for your next event:
1. Unique flavor combinations: Rasta Taco's tacos are made with fresh, high-quality ingredients and authentic Jamaican and Mexican seasonings. Their unique flavor combinations are sure to tantalize your guests' taste buds.
2. Customizable menu: Rasta Taco offers a variety of tacos and sides to choose from, so you can create a custom menu that perfectly suits your event and guests' dietary needs.
3. Professional service: Rasta Taco's team is experienced and professional, and they will go above and beyond to ensure that your event is a success.
If you're looking for a taco truck catering company that offers unique flavors, customizable menus, and professional service, then Rasta Taco is the perfect choice for you.
3. Spice Up Your Next Event with Taco Truck Catering
Why settle for regular catering when you can bring the rich flavors of LA's street food scene to your doorstep? Taco Truck Catering is perfect for:
1. Corporate Events
2. Birthday Parties
3. Reunions
4. Film Set Catering
5. And any event where good food and good times are high on the agenda!
The beauty of taco truck catering is the unique 'foodie' experience it delivers, providing both a visual spectacle and a gastronomical journey.
Food trucks offer more than a meal, they offer an experience. It transports your guests to the vibrant LA streets, filled with enticing aromas of grilling meat and warm tortillas, resonating the ambiance of an open-air mercado." ~LA Event Planner
Wrapping Up Flavorful Journeys
Bringing a taco truck to your event not only promises a delightful culinary experience but also breathes an authentic LA vibe into your gathering. So, why miss out? Embrace the flavorful journey of LA's finest taco truck catering and make your next event a feast to remember.