November 17, 2023
The benefits of personalized catering for your corporate event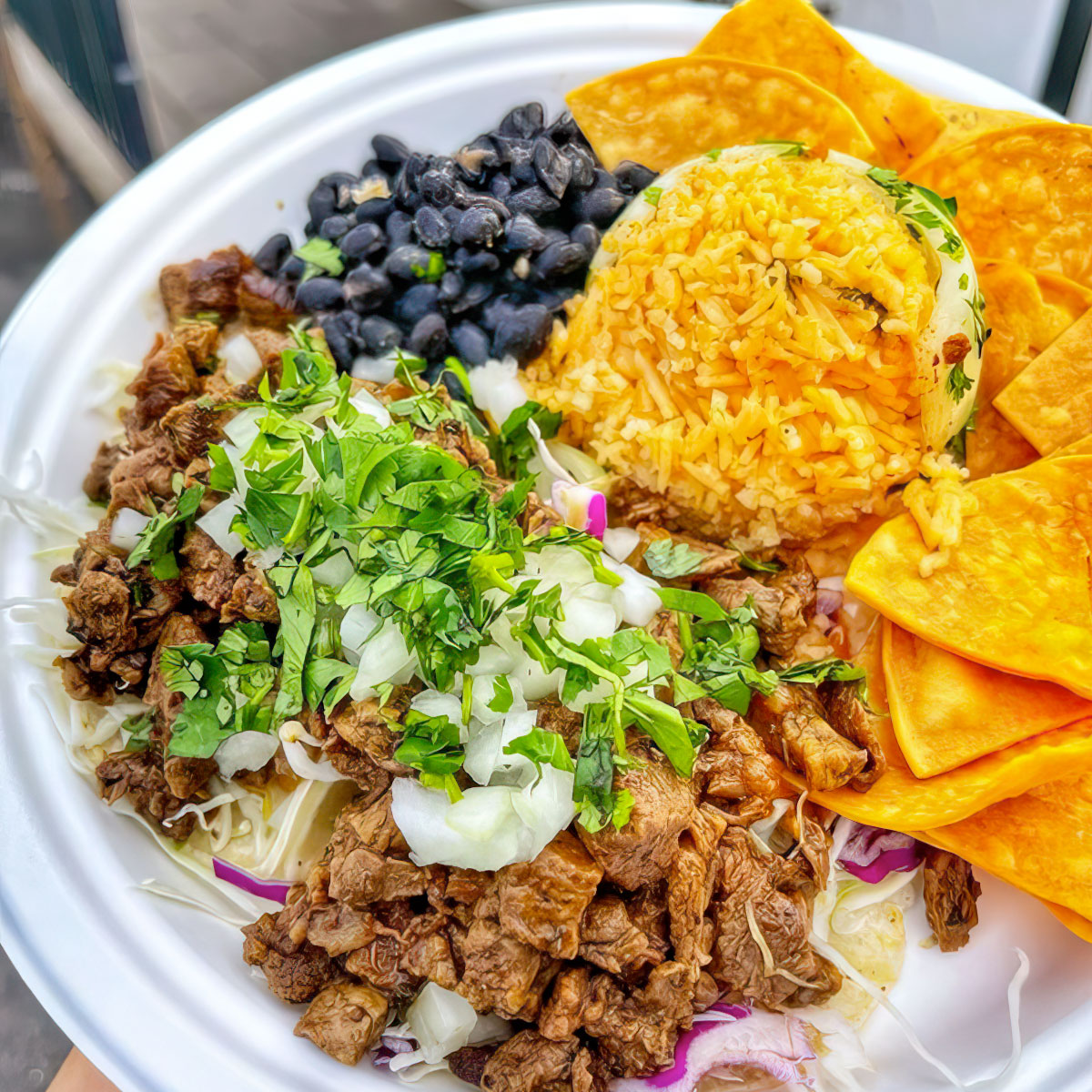 Each corporate event, from small meetings and small conferences to larger conferences and galas, reflects its hosting company's brand and values in many ways - one being food and beverage service. Here, we examine the growing trend and multiple benefits associated with personalized catering for corporate events.
A Tasty Way to Reflect Your Brand
As with your brand, your corporate event should be tailored specifically for its attendees and purpose. Why settle for generic catering when personalized catering allows for custom menus and service styles tailored specifically to you and the event.
Going Above and Beyond with Dietary Preferences
Personalized catering takes into account the dietary restrictions and preferences of your guests. Whether it's vegetarian options, gluten-free dishes, multicultural menus, or handcrafted original recipes based on attendee's preferences, personalization ensures no one feels left out at the buffet or dining table.
Themes and Stories through Food
A personalized menu can also celebrate your company's story, culture, values, or event theme. For example, a company that wants to highlight its sustainability efforts might opt for a menu featuring organic, locally sourced ingredients. This method creates a great conversation starter among attendees too.
The ROI of Personalized Catering
Personalized catering might require a bit more investment, but it's a proven value for money. Let's explore why.
Enhanced Attendee Satisfaction
A special catered menu means happier attendees, and happy attendees are more likely to engage with the event's agenda fully. They're also more likely to have lasting positive memories associated with your brand or event.
Brand Enhancement
Featuring a personalized catering service presents your company as detail-oriented and value beyond the standard expectations. This kind of effort can enhance your brand's reputation for quality, creativity, and overall client consideration.
Encouraging Networking
When the dining experience is unique and personalized, it can stimulate conversation among attendees, encouraging networking and collaboration. Food has a way of bringing people together!
Make Your Event Stand Out
In a world where corporate events can sometimes blend together, personalized catering can be the memorable difference-maker.
Unique Culinary Experiences
Creating unique culinary experiences at Rasta Taco can set the restaurant apart and attract a diverse range of customers. Here are some ideas to enhance the culinary experience at Rasta Taco:
Customizable Tacos
Offer a build-your-own taco station where customers can choose their tortilla, protein, toppings, and sauces. This allows for a personalized dining experience.
Fusion Flavors
Experiment with fusion flavors by combining traditional Mexican ingredients with flavors from other cuisines. For example, Korean BBQ tacos, Thai-inspired tacos, or Mediterranean-infused options.
Chef's Specials
Introduce a rotating menu of chef's specials that showcase creative and seasonal ingredients. This keeps the menu fresh and encourages repeat visits.
Tasting Menus
Create tasting menus that allow customers to sample a variety of flavors in smaller portions. This is an excellent way to introduce new and unique dishes.
Local and Sustainable Sourcing
Emphasize the use of locally sourced and sustainable ingredients. Highlighting the origins of ingredients can add a storytelling element to the dining experience.
Interactive Cooking Classes
Host interactive cooking classes or workshops where customers can learn to make their own tacos or master specific culinary techniques. This engages customers and adds an educational component.
Food and Drink Pairings
Offer curated food and drink pairings, such as taco and tequila pairings or beer and taco flights. This enhances the overall dining experience.
Memorable Touches
Personal touches like bespoke cocktails named after your company's products, or desserts decorated with your brand logo, give attendees something to remember (and snap photos of) long after the event is over.
FAQ
1. What are the benefits of personalized catering over standard catering options?
Personalised catering allows you to tailor the menu according to the tastes and dietary restrictions of our guests, creating an exceptional and unforgettable dining experience that will set your event apart from others.
2. What makes Rasta Taco catering different from traditional catering services?
Rasta Taco catering specializes in Jamaican and Mexican-inspired cuisine, providing a distinctive and memorable dining experience for corporate events.It provides the option to customers to build their own party.
3. How does Rasta Taco ensure food quality and freshness for corporate events?
Rasta Taco uses high-quality, fresh ingredients and prepares dishes on-site to ensure that guests receive delicious and flavorful food.
4. What additional services can be included with personalized catering for corporate events?
In addition to catering, personalized services may include event planning, table setup, waitstaff, bartending, and other amenities to ensure a seamless and enjoyable experience for attendees.
5. Can Rasta Taco create a custom menu for a themed corporate event?
Yes, Rasta Taco is flexible and can work with clients to create a custom menu that complements the theme of the corporate event.
Crafting Culinary Experiences Tailored to Your Corporate Event
Rasta Taco works closely with clients to plan a menu that suits their specific needs and preferences. This includes options for vegetarians, vegans, and those with dietary restrictions. The culinary team at Rasta Taco prepares the food on-site, ensuring that guests receive freshly cooked and flavorful dishes. This adds an element of excitement and authenticity to the dining experience. Rasta Taco combines the best of Jamaican and Mexican flavors to create a distinctive and memorable dining experience. Rasta Taco places a high emphasis on using top-quality, fresh ingredients.
Conclusion
Personalized catering at your corporate event provides numerous advantages beyond simply feeding attendees. It reflects your brand, meets individual dietary restrictions and preferences, provides a platform for storytelling, enhances attendee satisfaction, facilitates networking opportunities and elevates the event experience itself. When planning an upcoming corporate event, consider working with a caterer that specializes in personalized services - you'll find that this approach to food doesn't just create memorable meals - rather, an unforgettable brand experience awaits attendees that leaves lasting, positive associations between your brand and event attendees!