October 21, 2023
Top Benefits of Taco Cart Catering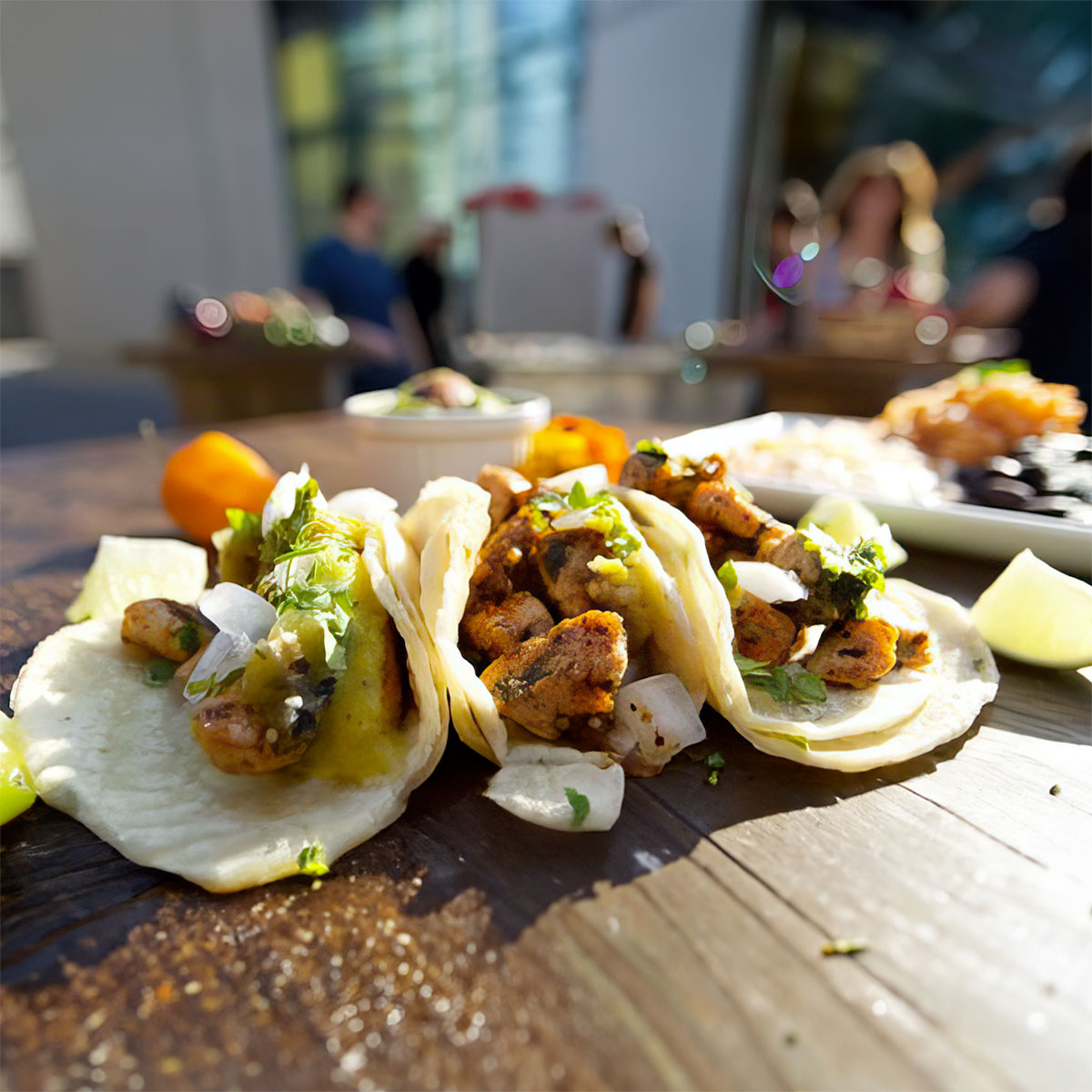 No matter if it's for a wedding, birthday party, or backyard family gathering; hiring a taco cart catering will take the strain out of food preparation with just one phone call or instant quote! With an amazing taco bar to offer an enjoyable taco bar for your event with these top benefits:
*According to Southern Nevada Health District regulations, Cooking Onsite Is Illegal.
1. Variety of Food
Taco trucks typically provide an array of food choices to cater to everyone's tastes and spice tolerance levels, with some items specifically labeled with their heat level for adventure seekers or mild food lovers. Sometimes taco carts are pre-made in advance of an event so when lines form fast service are guaranteed.
No matter if it's for an office party, wedding, or another function - finding the perfect taco caterer in California will make all of the difference in terms of taste, presentation, fillings, toppings and presentation! Taco bars will certainly impress guests and keep them coming back for more! So get started now by calling our quick and easy quote service now - or visit us online for quick information!
2. Cleanliness
Food safety is of utmost importance when running a successful food cart business, including keeping hands and cutting boards clean, cooking to a certain internal temperature which kills bacteria, as well as receiving regular inspections by your local health department and following all relevant sanitation rules and regulations.
Food carts often outshone many brick-and-mortar restaurants when it comes to hygiene standards. In New York City alone, for instance, these carts were recently given grades based on cleanliness that will soon be posted outside their windows - much like what restaurants have done for years.
Grading will enable on-the-go eaters to quickly locate safe, clean and delicious treats to enjoy. Many food carts also maintain their own commissaries for storage of supplies and preparation of the food before it hits the streets for sale.
3. Value
If you want to make an impressionable statement at your event while providing guests with memorable food, consider hiring taco cart catering in California. Not only are taco carts eye-catching and more cost-effective than food trucks; they can be used for events ranging from large weddings to backyard family parties. Reach out to Rasta Taco Catering now for an instant quote!
Want to see us in action? Check out our Taco Catering website here!